Sitemap of Pages
Quick links to the main pages on Fraser Renton's website.
Portfolio – our latest projects
Services – the services we offer
Testimonials – feedback from customers
The Team – the design team
Contact – how to get in touch with us
Terms – our terms of business
Sitemap – the page you are viewing now
Tailor-made, professional affordable websites designed for individuals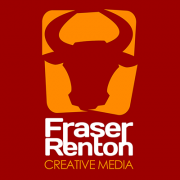 Fraser Renton Creative Media is committed to developing tailor-made, professional, affordable websites designed for individuals, small businesses and corporates. Fraser Renton Creative Media begins by offering individual customer attention. We will listen to all your comments and requirements because we like start from solid foundations. This approach is far more cost effective than you may think.
So to put it another way, the hard work is done at the front end because that is how we like to work. In this way we are able to spend web development time most productively so as to create highly professional, truly effective and visually stimulating website design solutions that conform strictly to best practice guidelines.
Therefore, to commission Fraser Renton Creative Media for a web development project, please get in touch by calling: 01243 551861
Some recent projects include; Veracitas, Maplecom, One to One Enfield, Tim Terry Copy, Raaah, Rock Hotel Dublin and Premier London Property.  Please get in touch with Fraser Renton by clicking here so we can discuss your project, or any of the completed projects listed above.